Windsor University, Coursera, and EFSET initiative
How to get a fully funded scholarship from Coursera with Windsor University EF-SET collaboration
Windsor University believes education and training are the best ways to get a promising job, increase your income, and increase the Country's GDP.
For that reason, Windsor University collaborated with Coursera to offer paid courses. If you attempt to join, you will find 728 courses that cost you more than $7500.
The offered courses are in various fields, such as:
Advertising
Brand Management
Business Analysis
Career Planning
Communication & Collaboration Skills
Computer Graphics
Computer Science
Customer Relationship Management
Data Science
Digital Marketing
Entrepreneurship
Finance
Graphic Design
Human Resource Management
Information Technology IT
Integrated Marketing Communication
Job Readiness & Professionalism
Leadership & Management
Marketing
Marketing Analytics
Operations Management
Personal Development
Physical Science
Product Marketing
Project Management
Research and Design
Retail Marketing
Sales
Search Engine Optimization (SEO)
Strategy & Operations
And much more! You can take a look at the link below:
https://www.coursera.org/programs/windsor-university-courses-tqgrw?currentTab=CATALOG
However, by using the Windsor University platform and obtaining an official email with your first and last name from Windsor University, you will get all of them TOTALLY FOR FREE.
How to get that scholarship for the paid courses (costing $7500) FOR FREE?
You should join Windsor EF SET (EF Standard English Test) platform and get a score of 71 at least in the free 15-minute test.
If you do both of the free tests (the 15-minute test + the 50-minute test), achieving a score of 71/C2 at least in both, you will get a discount worth $599.9 on the MBA program for the upcoming intake starting in May 2023.
What is the EF SET English test?
The EF Standard English Test (EF SET) is an English online test designed to meet the high technical standards of the other standardized tests in the field, such as the TOEFL or IELTS, which improves your reading and listening skills.
After completing the free 15-minute and 50-minute EF SET, you will receive a breakdown of your Reading and Listening skills and an official EF SET Certificate URL. You can add your personalized URL to your LinkedIn profile or include it in your CV. In addition, the score scale, based on the CEFR, is internationally recognized – making it easy for you to share your results and prove your English learning achievements.
What does the 71-degree score in the 50-minute test mean?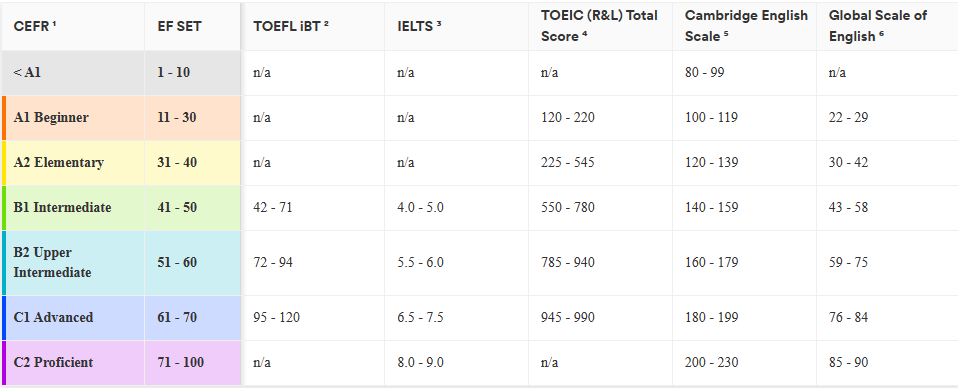 Now,
Join the following link to begin your 15-minute test and join Coursera courses for FREE, then take the 50-minute test to get your certificate and a discount on the MBA program at Windsor University!
EF SET – Windsor University

Then, fill in the following Subscription Form to receive an official email to get the scholarship.
You will receive an official contact email referring to the instructions carefully. Then, after completing the 15-minute test, you will have to forward the email sent to your email by the EF SET with your obtained score (71 at least) to the same email ([email protected]) to get the scholarship with Windsor – Coursera initiative. Then, the Windsor University student affairs support center will send you an email with your name to use to be able to join the scholarship.
Ex: [email protected] to get your scholarship at Windsor- Coursera platform.
If you get a score less than 71 on the 15-minute test, you can retest yourself up to 10 times to reach the required score (71), and you can improve your English skills using the following link:
https://windsoruniversity.us/ielts/

Please note: the number of scholarships is limited, and the priority is for the highest scores, so retest yourself as many times as possible and send your highest score.
Want to get a discount on the MBA program offered by Windsor University?
Do the 50-minute test to get a score of 71/C2 at least. After completing the test, you will get a PDF certificate with your name, which you can send to the same email ([email protected]) to get $599.9 off on the MBA program.
Then, the Windsor University student affairs support center will email you to confirm your eligibility for the discount and guide you to resume the program application process.
MBA Program link: https://windsoruniversity.us/academics/master-of-business-administration-mba/

Lastly, your score at EF SET and your certificates at Windsor – Coursera initiative may make you qualified for different programs at the following link:
https://windsoruniversity.us/academics/
Don't forget to join all Windsor University channels and platforms: