Student Services
Windsor University facilitates a quality learning experience to all social and intellectual levels worldwide by utilizing the latest technology; hence instructions are effectively and efficiently received. As a result, students worldwide will have access to convenient, affordable, and outstanding Master's Degree in Business Administration.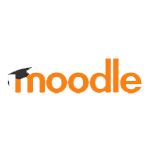 Learning Management System (LMS)
Students can log into the University's LMS platform to view courses, syllabus, coursework, grades, and other educationals and submit assignments. As for Exams, students should access the Platform via the Safe Exam Browser Application. In addition, links and schedules of the webinars will be available on the LMS platform and updated regularly. The Platform also provides the Turnitin feature for students to test their work for similarity before submission. Below is a link to access the Platform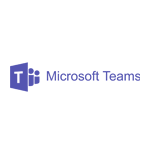 Microsoft 365 Teams
Students should produce their academic content using the compatible and applicable Microsoft Office software. If students cannot purchase a suitable Microsoft Office, they may use the free and open-source office suite called LibreOffice. Students can use this link to download the software: www.libreoffice.org/download. Students should save their work in either Microsoft-compatible format or PDF format. Additionally, Students may use an online office suite such as Office online from Microsoft or Google Apps from Google.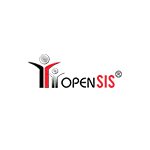 Open SIS
OpenSIS is the university's Student Information System integrated into its Learning Management System (LMS) [Moodle]. This system is used to monitor and control student records and retentions.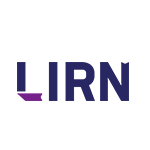 Online Library
Windsor University is a member of the Library & Information Resources Network consortium (LIRN). Windsor University provides the students & the faculty members with online Digital library resources and services associated with the Learning & Information Resources Network [LIRN] digital library. Windsor University subscribed to hundreds of databases in the Business Administration field. LIRN assists the students & the faculty members with research, journals, magazines, new sources, case studies, and dissertations. Windsor University has also subscribed to the Librarian Service, which offers Webinars and librarian services that effectively lead the students & faculty members to their goals. Librarian Services also provides students with individual assistance if needed. In addition, librarian Service helps the Faculty to achieve their teaching materials. Students & Faculty members can connect with the Librarian via E-mails, phone, or video conferencing.
Windsor University will organize several online orientation sessions for the students to facilitate their acclimation into the Institute. These orientations will be recorded and uploaded on the LMS page of each student.
Upon enrolling, students will be allocated to a Faculty member who will act as their advisor. Students requiring educational, occupational, or personal guidance and counseling may seek advice from their corresponding supervisors. It is worth mentioning that several students may be allocated to the same supervisor.
Windsor University will offer career guiding workshops that will provide comprehensive and knowledgeable steering tools to boost the students' elements relevant to the business world, including:
• Resume Building
• Cover Letter Writing
• Job Hunting Skills
• Interviewing Techniques
• Networking Skills
• Career Route Designing

These workshops will be accessible to students upon enrolling and will always be available to them after graduating.
Windsor University may require students to attain a minimum internship period that provides adequate experience to the referred course for some courses. Therefore, this practicum will be monitored and marked, and the grade will be incorporated into the course's final score.