ABIGAIL GYAWUAccra, Ghana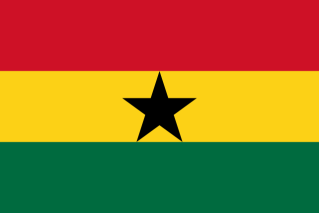 Windsor University aims to create programs and courses that the labor market needs, so Windsor University asked their students to make such Unique Articles that state the most demanded programs and Courses in their countries.
The offered articles are the students' research for the demanded studies.
If you didn't apply for the Scholarship yet, you still have the chance to become a Fully-funded scholarship student.
Check the Button below to apply for the Scholarship!
Virtually every day new businesses emerge and with their birth, one would require the services of an individual with a degree in the business discipline for the maintenance and sustainability of their brands. This is where the demand for an expert in the field comes in. Business degrees vary from business administration, project management, business analytics, human resource management, just to mention a few are on the rise hence not an optimize level but a prerequisite in the professional field amidst the sciences and the engineering field.
In Ghana, English is the teaching Language even though a second Language and also ranks 94 out of 140 countries across the world on Labour Market Efficiency with a score of 4 of 7 and ranks at 22nd out of 31 countries among sub-Saharan Africa (SSA) countries. After a decade of unstable growth performance in the 1990s, eight years of a continuously rising growth rate from the beginning of the new millennium came to a halt in 2009, with the lowest growth in nine years—
4.0 per cent—at the height of the global economic crisis. Agriculture still remains the major source of employment in Ghana, even though its share has been in steady decline. The sector accounts for
44.7 per cent of total employment compared with 61.1 per cent in 1984. In contrast, employment in the services sector has seen remarkable improvement, from 25 per cent to 40.9 per cent over a period of three decades between 1984 and 2003, with industry experiencing a marginal increase of about 1 percentage point over the period. The shift in employment from agriculture to services may not reflect a structural and productive transformation since the rising services activities mostly occur in the informal sector. This is reflected in the increasing share of informal sector employment—from 83.8 per cent to 88.0 per cent—and declining formal sector employment between 1984 and 2013. The decline in formal sector employment largely emanated from public sector retrenchment, as part of the structural adjustment program implemented in the 1980s. Most 5 of the job losses in the public sector seem to have been absorbed by the informal sector, given the slower expansion of the private formal sector in terms of employment generation. There is widespread concern about the high level of unemployment in Ghana, but few decent jobs in terms of returns and type of employment. The working poverty rate remains high at 22 per cent, indicating that at least one-fifth of working people live in households considered to be poor, even
though the rate has seen a continuous decline since 1992. The problem of working poverty is linked with the high rate of vulnerable employment in the labour market.
Vulnerable employment is a defined measure of people employed under relatively precarious circumstances indicated by their status in employment. Two out of every three jobs in 2013 are reported to be vulnerable, with gainful or productive employment accounting for 28.7 per cent of jobs, suggesting a high deficit of decent work in the country. Since 1984, the rate of vulnerable employment has seen a decline, and there has been a corresponding increase in productive and gainful jobs, but the pace has been very slow. The slower growth in manufacturing and agriculture has culminated in a dwindling share of these sectors in GDP, while mining and oil, construction, and finance recorded some gains in their contribution to GDP. Agriculture lost its dominance in national output, dropping from 41.4 per cent in 1993 to only 22.0 per cent in 2013, while manufacturing also saw its share in GDP drop from 10.5 per cent to a low of 6.3 per cent over the same period, relegating it from its leading position in the industrial sector to the third largest contributor to industrial output. On the other hand, the share of mining and oil in GDP, which declined by 1.1 percentage points between 1993 and 2005, surged from 5.0 per cent in 2005 to 8.8 per cent, largely as a function of the commercial production of oil, which commenced in 2011. Similarly, construction saw an increase from 8.3 per cent to a new high of 12.6 per cent in 2013, while the share of financial and business services in GDP rose steadily from 4.4 per cent in 2011 to 5.2 per cent in 2013.
Due to the global pandemic, countries have resulted to the hybrid method of education of which Ghana is not an exception and its gradually adjusting to resume fully on campus. Which will enable more effective means of accessing performance of individuals at various level of education
References:
"Improving labour market efficiency in Ghana: A field experiment: Monica Lambon Quayefio, University of Ghana, Henry Telli, Country Economist Ghana Team, Kofi Asante, University of Ghana,              30        September   2020     –                        30             August https://www.theigc.org/project/improving-labour-market-efficiency-in-ghana-a- field-experiment.

Computed from Ghana Living Standards Survey (GLSS) 3, 4, 5, and 6; Population Census 1984, 2000, and 2010. Understanding Ghana's growth success story and job creation challenges Ernest Aryeetey William Baah-Boateng.

ILO

World Economic Forum's Global Competitiveness Index for 2015-2016."